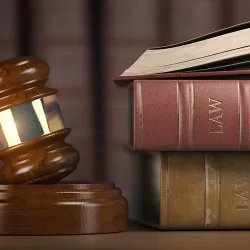 Cleburne Attorney David E. Houston provides you with a FREE one-half hour initial consultation. Johnson County Attorney David E. Houston views the initial consultation as a chance to determine the facts of your case and to utilize Attorney David E. Houston's experience and expertise to determine how best to proceed to get you the results you deserve.
With his over three decades in legal experience, Attorney David E. Houston has found the greatest success in a low pressure consultation environment that allows Attorney David E. Houston to provide you with the advice you need to make your best decisions concerning your case.
After-Hours Legal Appointments Available
Knowing your options and potential outcomes of your decisions will help you reduce your stress and worry as you move forward with your case. At David E. Houston, Attorney at Law, we understand that often time may be limited and that you may need to see an attorney as soon as possible.
To help you obtain your goals and receive prompt service, we offer after hours consultations by appointment. Contact David E. Houston, Attorney at Law, and we will arrange a consultation that fits both your schedule and ours as soon as possible. 
Family Law
Have you separated from your spouse? Are you having trouble seeing your children? Do you need to raise or lower child support? Attorney David E. Houston has spent years helping people resolve these family law issues, as well and other issues, such as enforcement, adoptions, Attorney General cases, and other family law matters. David E. Houston, Attorney at Law also represents individuals in drafting wills, powers of attorney, guardianships, and other probate matters.
Criminal Defense
Are you facing criminal charges in Johnson County, Texas? Attorney David E. Houston has extensive experience in criminal law, making him uniquely qualified to represent you in your case.  Whether your case is a felony or misdemeanor, and no matter what the charge, Johnson County lawyer David E. Houston will use his experience to fight for your best interests.
Juvenile Law
Often even the best children make mistakes and poor decisions. Sometimes children are falsely accused of committing a crime, just like adults. If your child has a juvenile law problem, Johnson County attorney David E. Houston can advise you of the differences in adult and juvenile law and will fight for your child's rights.
Expungement / Expunction / Non-Disclosure
If you have a criminal charge that has been dismissed, David E. Houston, Attorney at Law, has the knowledge to get that criminal charge expunged from your record. Even if you do not qualify for an expunction, Cleburne lawyer David E. Houston may be able to help you obtain an order of non-disclosure to prevent others from obtaining your record.